We are a full service holistic clinic founded in 2013 with a focus on osteopathy, therapeutic massage and mental wellbeing.
OsteoWellbeing was founded by Süheyla Douce, who suffered with back and neck pain as a child but felt as though her problem wasn't diagnosed correctly because of her age. She wanted to change that, and treat patients of all ages with a completely open mind.
At OsteoWellbeing, we are different from other healthcare professionals as we like to think about our patients' lifestyles as a whole. We look at the bigger picture – we don't just focus on the time our patients are at the clinic. We offer lifestyle advice to ensure every individual can live their life to the full.
Meet the osteopaths offering you our core services.

Süheyla Douce (M.Ost)
Osteopath
"I run OsteoWellbeing, ensuring patients are booked in at a time that suits them, explaining what we do and why we do it, and giving detailed diagnoses. I can then treat individuals in the way that suits them, helping them on the road to recovery.
I've been fully qualified as an osteopath since 2013 and I have an integrated master's degree in osteopathy. The last two years of my four-year medical degree were spent working with patients under the care of my tutors, who were all qualified osteopaths. I now put my experience and skills to good use treating patients of all ages, from new-borns to the elderly. I am particularly passionate about correcting posture and I love working with babies – there's nothing more rewarding than helping families.
I love what I do and I look forward to meeting new people every day, as well as seeing the familiar faces of patients who've been with the clinic for many years. Helping people out of their pain is what I do best; I make sure my patients can live their best lives."

Rory Fairbairn (M.Ost)
Osteopath
After Graduating with a master's degree from the University College of Osteopathy, Rory has experience treating patients of all ages and genders in various clinical settings such as general clinic, a specialist Sports Clinic, Blackfriars clinic for Elderly patients, and at the Royal Free Hospital in the Blanchard Clinic for HIV patients.
Using a bio-psychosocial approach Rory continues to assist in improving the quality of life for his patients through the process of taking a thorough case history and subsequent examinations. He is then able to apply a range of osteopathic techniques and clinical advice to encourage the bodies self-healing mechanisms, ultimately aiding individuals in getting back to their optimal physical health and overall wellbeing.
Rory is registered with the General Osteopathic Council and is a member of the Institute of Osteopathy.

Reno Pelekanou (M.Ost)
Osteopath
Reno graduated with a Masters in Osteopathy from the University College of Osteopathy with a distinction, and also has a BA Honours Degree in Drama from the University of Bristol.
Reno is primarily a structural osteopath, using a range of manipulation and articulation techniques with patients, combined with soft tissue work. He also has an interest in mindfulness and its application to dealing with musculoskeletal pain.
He is passionate about health, fitness and mental wellbeing and loves helping educate patients to better understand their symptoms. He is a keen diver, and enjoys training in Muay Thai boxing, spending a lot of time training in Thailand.
As a mature osteopathic graduate, Reno previously worked in research & Insight. He spent a number of years in media research for the Guardian newspaper and then at the British Heart Foundation as Patient Insight manager, where he delivered research projects to help understand the needs of those living with cardiovascular disease.

Zuzanna Matras (M.Ost)
Osteopath
Zuzanna Matras graduated from University College of Osteopathy with a Masters degree in Osteopathy, where she was practicing in various clinics including Expectant Mothers Clinic and Blanchard Clinic for HIV patients. She is registered with the General Osteopathic Council and a member of the Institute of Osteopathy.
Her motivation is to aid patients with a range of health issues to reach optimal physical health and overall well-being through a biopsychosocial approach, balanced manual interventions, rehabilitative exercises and clinical advice, always encouraging the body's self-healing mechanisms.
Her passion is particularly focused on treating chronic pain, TMJ injuries and pre and post natal patients.
Zuzanna is also a qualified Sport Massage Therapist and Aromatherapist.
Our external practitioners
We have an on-site treatment room, meaning we can offer complementary therapies and aesthetic treatments with skilled external professionals.

Ila Beaumont
Dermatology and Aesthetic Nurse Practitioner
Ila is an ex model and a single mother of two beautiful boys. She gave up modelling once she had her second boy and has always had an interest in beauty and making women feel more beautiful. Having been in the industry she was in, she had lots of women interested in beauty and aesthetics so she thought, what better career change than that!  She absolutely loves what she does and thrives on being a perfectionist (it's the Virgo in her apparently!) She's continually keeping up to date with trends treatments and loves making women look and feel more aesthetically beautiful. Ila believes all women should uplift each other and if she can help women feel better inside and out then she's happy!
List of treatments Ila offers:
Microblading
Dermal fillers (lips)
Dermaplaning (facial)
SPMU makeup (lip blush, eyeliner and brows)
Spray tans (Sienna x)
B12 vitamin boost
Aqualix (fat dissolving)

With 12 years experience and a 'client first' attitude, helping people is more of a vocation than a profession for John.
He uses a holistic approach to massage and works with his clients to get the best possible results from their time with him. He can help with both remedial and preventative treatments. The training he has received over the years allows him to blend his styles of massage to give the best experience he can.
His ITEC diplomas in Holistic, Sports & Indian head massage combined with the training he received at the Wat Po temple in both Thai Yoga & Thai foot massage, help him to manage the treatment to the greatest effect, from the lightest of touches to deep tissue bodywork.
Stress brought him into the wellness sector and helping others manage their stress issues brings him purpose and joy in helping others.
His philosophy on life is that "Your greatest WEALTH is your HEALTH ",without the latter you can't enjoy the former.

Nat has been a massage therapist for 13 years.
She is originally from Thailand where health and well-being is part of our culture and noticed that western culture treats it as luxury whereas in the east, this is part of preventative medicine to look after your body holistically.
Her favourite type of massage is a combination of Thai yoga massage and deep tissue massage.
She likes treating all kinds of people. Her clients range from young teenagers to housewives, personal trainers or pensioners.
She offers Swedish, deep tissue and Thai yoga massage, hot stone massage as well as facials. She enjoys offering all the treatments but particularly likes Thai massage because she can see the benefit clients have after receiving the treatment. This is also the case for the spa facial.
In her spare time, Nat loves going to the gym, swimming is her favourite. She practises meditation daily. Nat loves cooking, travelling, and watching films.

I am a registered member of the BACP and a fully qualified integrative counsellor, working online and face to face.
I have a range of experience of working with children and adults who have found themselves in vulnerable positions.
I have experience of working in two Secondary School's as a School counsellor where I helped clients with a range of issues such as; relationship issues, feeling sad, generalised anxiety, low self-esteem, phobias, self-harm, sexuality, autism, bereavement, anxiety, depression, eating disorders, stress, panic attacks, obsessive compulsive disorder, addiction, and suicidal ideation.
I worked and trained at a Women's Centre and am experienced in domestic abuse and trauma counselling. I have helped clients with a range of issues such as; emotional abuse, coercive control, physical abuse, sexual abuse, financial abuse, and psychological abuse.
I have thorough knowledge and experience of supporting people who are working 12 step programmes such as Alcoholics Anonymous, Cocaine Anonymous, CODA, Narcotics Anonymous and Overeaters Anonymous.
Training/Modalities
I have been trained to work integratively, which means that I combine different approaches. Everyone has different needs and by using an integration of different therapeutic approaches, you can get the most out of your personal counselling experience.
I work both time limited and open ended, something we would discuss during your assessment.
I am a registered member of the British Association for Counselling and Psychotherapy, I adhere to their ethical principles and offer a safe place to my clients, somewhere to share confidentially without fear of judgement or reprisal. I am in regular private supervision.
If you feel that I may be the right counsellor for you, please do not hesitate to contact me via email or phone for an assessment or further information.
These are some of the reasons why patients select us as their osteopaths of choice: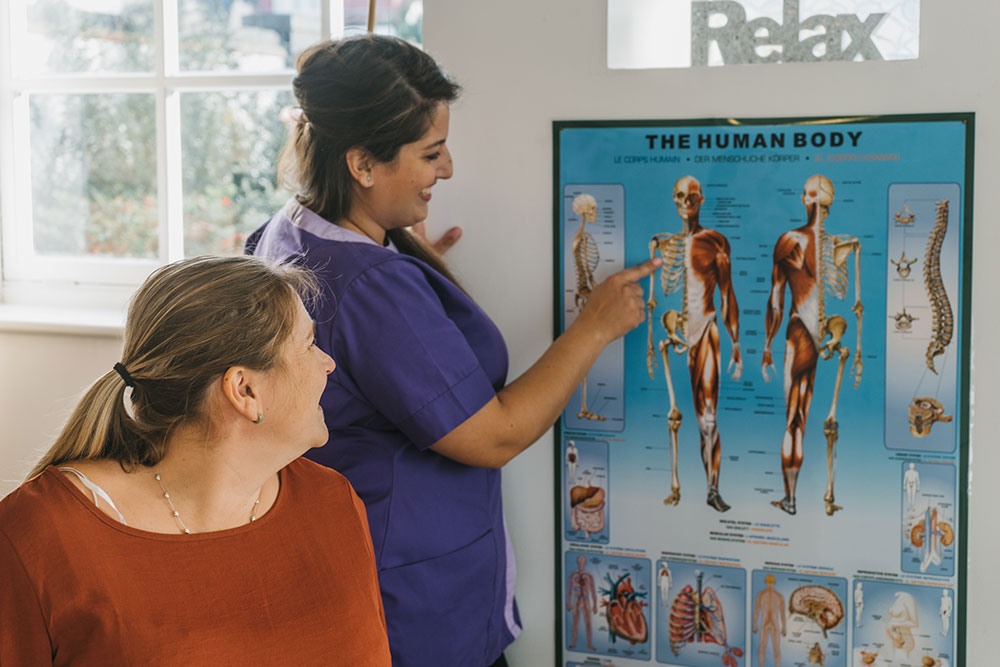 We look at patients' bodies as a whole. We don't just focus on the one area they tell us about – the original cause of their pain could be in a different location. This allows us to make an accurate diagnosis.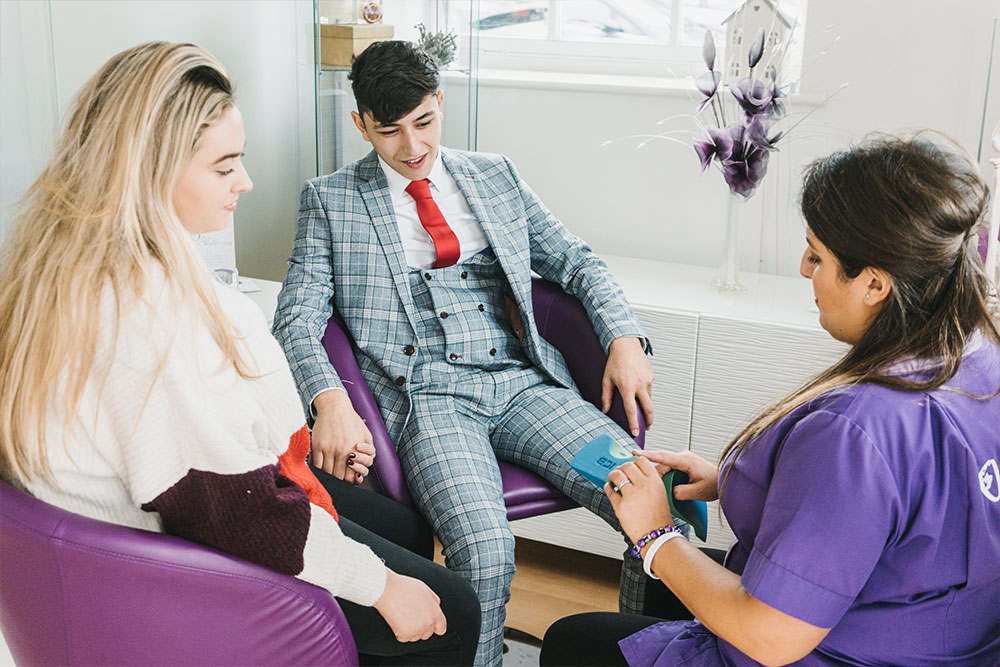 We look at patients' lifestyles. We aim to improve general wellbeing to prevent further issues being caused, or current issues coming back.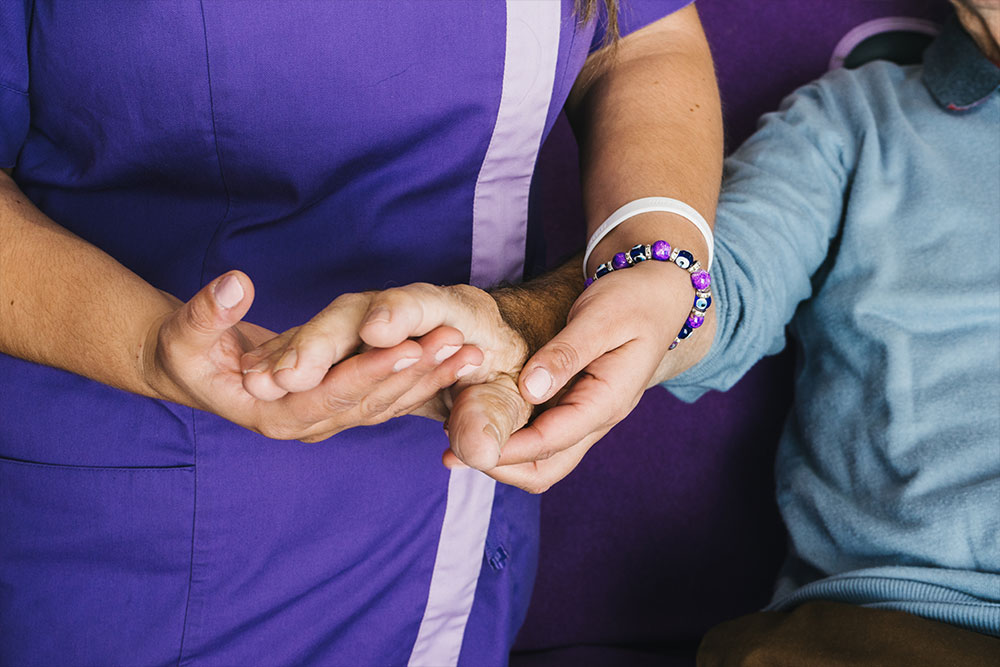 We are always available for our patients in any way they need. We are just at the other end of the phone to give free advice or write GP referral letters.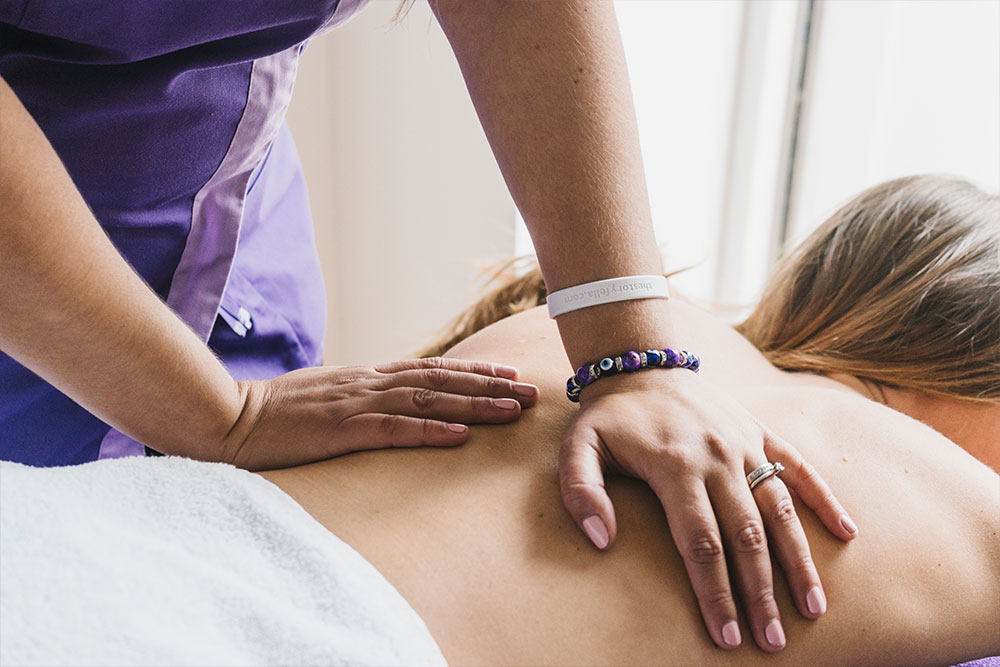 We offer additional therapies, including massage and skin care services. People can visit OsteoWellbeing for a variety of services at a clinic they already know, making them feel more comfortable. This also helps with timekeeping, as a variety of therapies are available under one roof.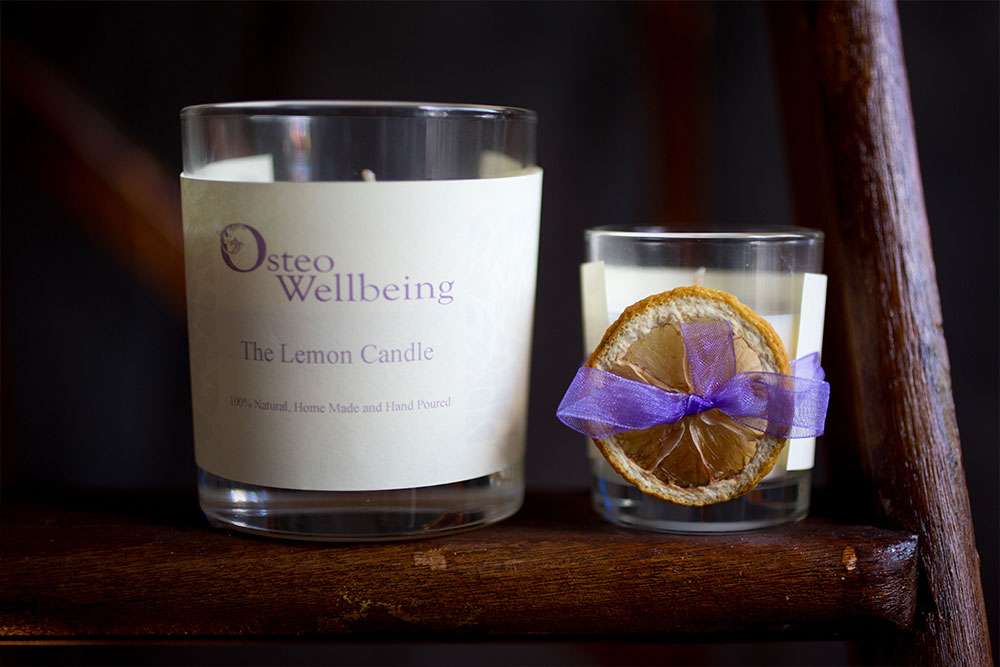 We offer natural scented candles and Temple Spa skincare products, which are great to help you relax at home. They also make beautiful, thoughtful gifts.
The clinic is located inside and at the back of the Marks and Spencer's car park on West Wickham High Street. We're roughly a one-minute walk from the 119 bus route on the high street, and the closest train station is West Wickham, roughly 15 minutes away. You can park in the Mark's and Spencer's car park for a maximum of 90 minutes for free – there are number plate recognition cameras at the entrance/exit to the car park.
Our address is:
Flat 10
92 High Street
West Wickham
Kent
BR4 0NF