We are a full service holistic clinic founded in 2013 with a focus on osteopathy, therapeutic massage and mental wellbeing.
OsteoWellbeing was founded by Süheyla Douce, who suffered with back and neck pain as a child but felt as though her problem wasn't diagnosed correctly because of her age. She wanted to change that, and treat patients of all ages with a completely open mind.
At OsteoWellbeing, we are different from other healthcare professionals as we like to think about our patients' lifestyles as a whole. We look at the bigger picture – we don't just focus on the time our patients are at the clinic. We offer lifestyle advice to ensure every individual can live their life to the full.
Meet the osteopaths offering you our core services.

Süheyla Douce (M.Ost)
Senior Osteopath
"I run OsteoWellbeing, ensuring patients are booked in at a time that suits them, explaining what we do and why we do it, and giving detailed diagnoses. I can then treat individuals in the way that suits them, helping them on the road to recovery.
I've been fully qualified as an osteopath since 2013 and I have an integrated master's degree in osteopathy. The last two years of my four-year medical degree were spent working with patients under the care of my tutors, who were all qualified osteopaths. I now put my experience and skills to good use treating patients of all ages, from new-borns to the elderly. I am particularly passionate about correcting posture and I love working with babies – there's nothing more rewarding than helping families.
I love what I do and I look forward to meeting new people every day, as well as seeing the familiar faces of patients who've been with the clinic for many years. Helping people out of their pain is what I do best; I make sure my patients can live their best lives."

Ankita Desai (M.Ost)
Osteopath
Ankita has always been interested in the body and how it functions. In 2009 she graduated in Biomedical Science which then led her to study osteopathy, to further understand the body. She graduated from the University College of Osteopathy in 2016, where she worked in a range of clinics, including general practice, HIV, sports, and expectant mothers' clinics.
In 2016, Ankita went to Mumbai, India to promote osteopathy as a profession, where she ran her own practice and worked in a sports orthopaedic hospital alongside physiotherapists. Her approach to treatment is to provide holistic care for all her clients. Ankita has completed training in medical acupuncture, and Pilates teacher training. Combining all her experience, Ankita specialises in back pain, sports injuries, antenatal and postnatal care, and enjoys treating patients from all walks of life.
Our external practitioners
We have an on-site treatment room, meaning we can offer complementary therapies and aesthetic treatments with skilled external professionals.

Emma Coleman
Dermatology and Aesthetic Nurse Practitioner
Emma worked in the NHS for 20 years before setting up her own private clinics, offering a range of services to help her clients look and feel their best. Featured in the prestigious Tatler Magazine Address Book, Emma marries her wealth of dermatology experience with cosmetic injectable treatments and clinical facials. All clients receive an in-depth consultation and bespoke plan with the aim of achieving confidence and wellness from within, including skin and age-reversing treatments, lifestyle and supplement advice, plus products from Emma's own award-winning skincare range.

Milani Aesthetics
Milani Aesthetics offer a broad range of beauty and aesthetic treatments available to anyone of any gender from the age of 18. Francesca, the aesthetician, is fully insured and qualified, having trained with one of the most renowned academies in the UK. There are many benefits to using these therapies, including anti-ageing, glowing skin, skin health, aesthetic pleasure; and most importantly to Francesca, boosting confidence. Milani Aesthetics have self-confidence at their core. Francesca focuses solely on making a client happy, and always enhances clients' natural features rather than changing them.

With 12 years experience and a 'client first' attitude, helping people is more of a vocation than a profession for John.
He uses a holistic approach to massage and works with his clients to get the best possible results from their time with him. He can help with both remedial and preventative treatments. The training he has received over the years allows him to blend his styles of massage to give the best experience he can.
His ITEC diplomas in Holistic, Sports & Indian head massage combined with the training he received at the Wat Po temple in both Thai Yoga & Thai foot massage, help him to manage the treatment to the greatest effect, from the lightest of touches to deep tissue bodywork.
Stress brought him into the wellness sector and helping others manage their stress issues brings him purpose and joy in helping others.
His philosophy on life is that "Your greatest WEALTH is your HEALTH ",without the latter you can't enjoy the former.

Nat has been a massage therapist for 13 years.
She is originally from Thailand where health and well-being is part of our culture and noticed that western culture treats it as luxury whereas in the east, this is part of preventative medicine to look after your body holistically.
Her favourite type of massage is a combination of Thai yoga massage and deep tissue massage.
She likes treating all kinds of people. Her clients range from young teenagers to housewives, personal trainers or pensioners.
She offers Swedish, deep tissue and Thai yoga massage, hot stone massage as well as facials. She enjoys offering all the treatments but particularly likes Thai massage because she can see the benefit clients have after receiving the treatment. This is also the case for the spa facial.
In her spare time, Nat loves going to the gym, swimming is her favourite. She practises meditation daily. Nat loves cooking, travelling, and watching films.
These are some of the reasons why patients select us as their osteopaths of choice: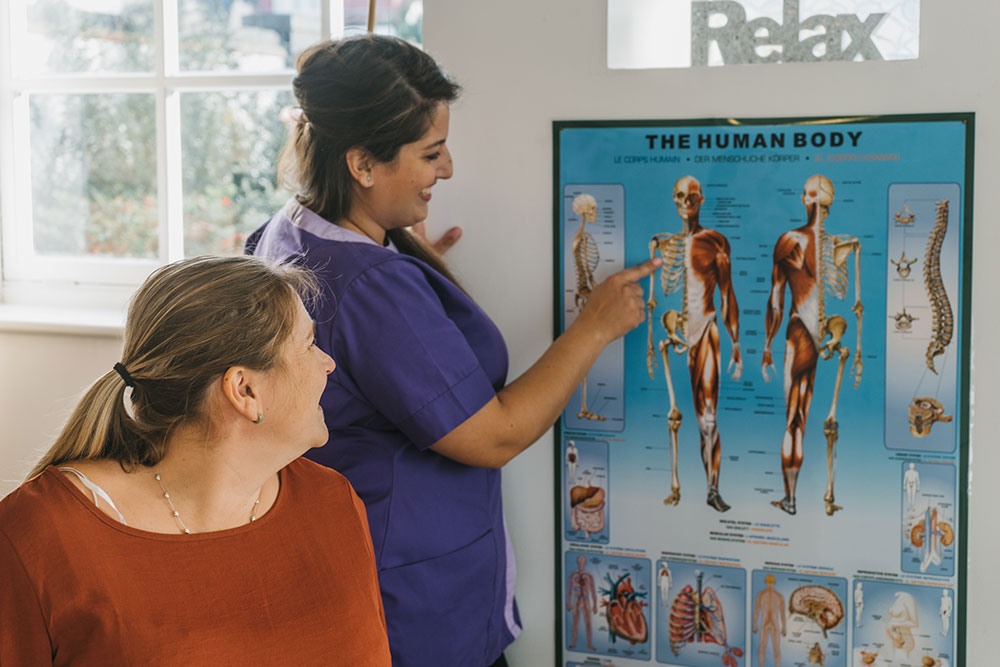 We look at patients' bodies as a whole. We don't just focus on the one area they tell us about – the original cause of their pain could be in a different location. This allows us to make an accurate diagnosis.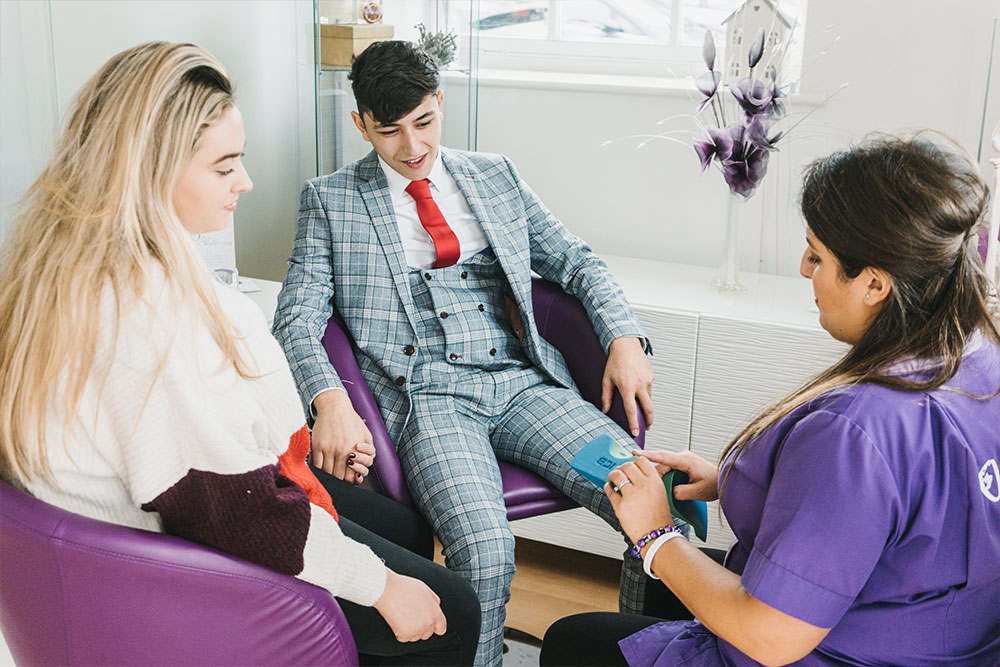 We look at patients' lifestyles. We aim to improve general wellbeing to prevent further issues being caused, or current issues coming back.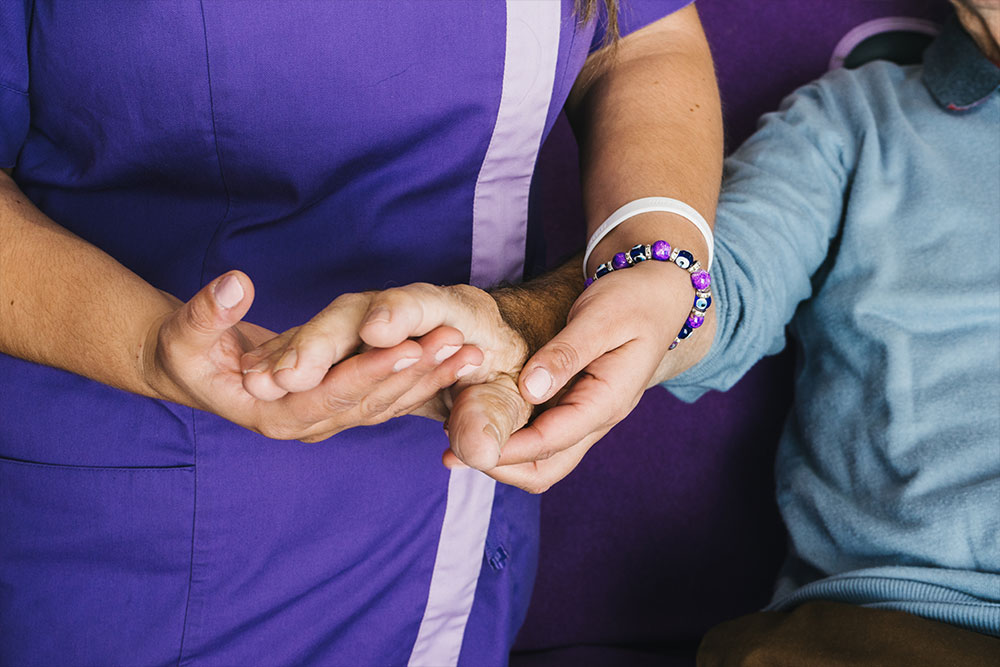 We are always available for our patients in any way they need. We are just at the other end of the phone to give free advice or write GP referral letters.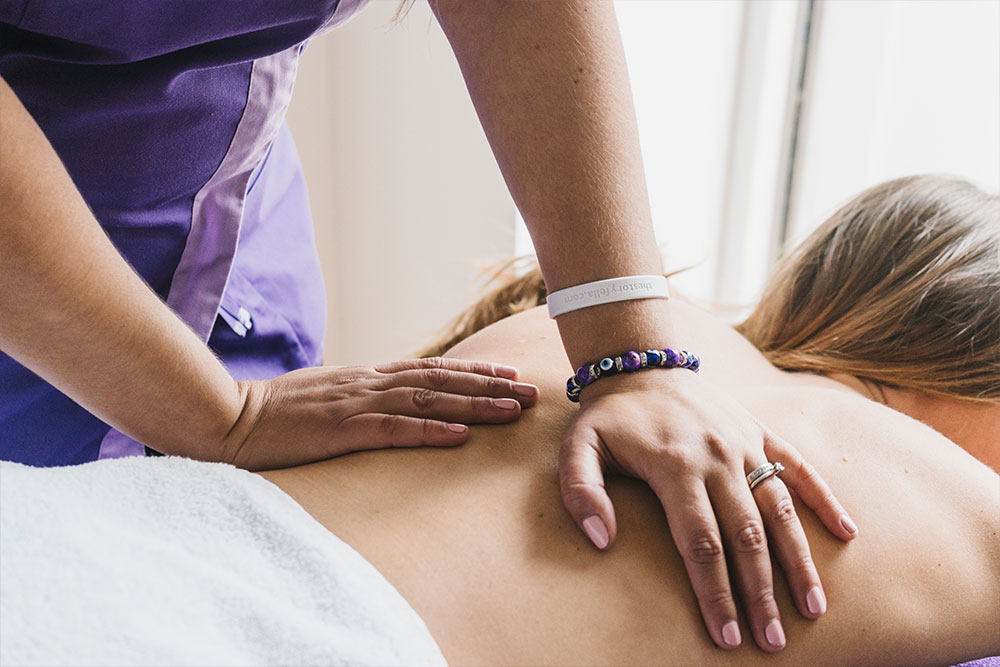 We offer additional therapies, including massage and skin care services. People can visit OsteoWellbeing for a variety of services at a clinic they already know, making them feel more comfortable. This also helps with timekeeping, as a variety of therapies are available under one roof.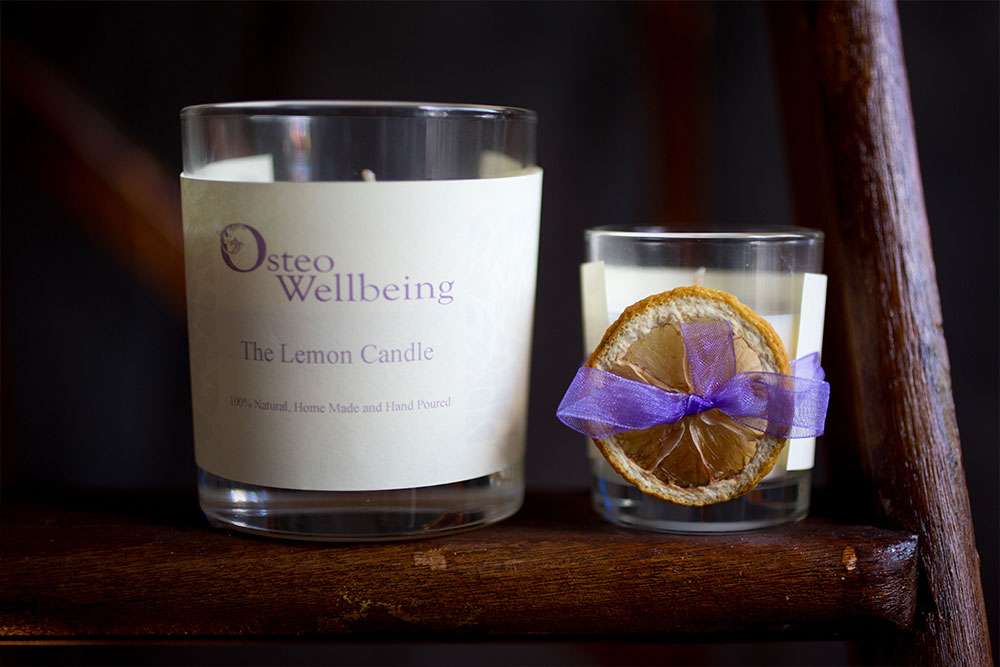 We offer natural scented candles and Temple Spa skincare products, which are great to help you relax at home. They also make beautiful, thoughtful gifts.
The clinic is located inside and at the back of the Marks and Spencer's car park on West Wickham High Street. We're roughly a one-minute walk from the 119 bus route on the high street, and the closest train station is West Wickham, roughly 15 minutes away. You can park in the Mark's and Spencer's car park for a maximum of 90 minutes for free – there are number plate recognition cameras at the entrance/exit to the car park.
Our address is:
Flat 10
92 High Street
West Wickham
Kent
BR4 0NF