Osteopathy to treat lower back
and neck pain
Osteopathy can help reduce pain and increase mobility in your neck and lower back. It can also improve your posture in these areas; your osteopath will work with you to strengthen certain muscles. This alleviates current issues, and offers long-term solutions that prevent pain from returning.
Want to talk to us about your lower back or neck pain? We're here to help. Call 020 3759 6474 or email info@osteowellbeing.co.uk to book an initial consultation with an experienced osteopath.
What symptoms might you be experiencing?
Lower back and neck pain can cause you to experience the following issues:
Struggling to turn your head when reversing the car
Aches and pains in your neck and/or low back when moving, or adopting certain positions
Headaches linked with neck pain
Pain when sitting or standing for long periods of time
At best, these issues can be painful or uncomfortable. At worst, they can be completely debilitating. You don't have to put up with pain. Our trained osteopaths will find solutions that work for you in the long term.
What may be causing your pain?
Poor posture when lifting heavy objects
Poor desk setup, resulting in bad posture when sitting all day
Whiplash/road traffic accident
Inflammation of a facet joint within the spine
Tightness of muscles attaching to the neck and low back
Misalignment of the spine
It's very important you seek the help of a professional in diagnosing the exact cause of your pain. Without a proper diagnosis, you could cause further injury. Talk to the team at OsteoWellbeing – we can offer advice and support, and book you in for a consultation so we can examine your back or neck in person.
Book your initial consultation
How can osteopathy help you with low back or neck pain?
We begin by diagnosing the cause of your symptoms. We can then develop a treatment plan that's tailored to you, ensuring you have a good understanding of the issue, the causes and the solution.
Osteopathy can: Reduce inflammation
and encourage blood flow to the neck and lower back. We use a combination of soft tissue massage, oscillation, dry needling, articulation techniques and icing products. This encourages faster healing, minimising pain and discomfort.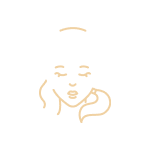 Release compression
in the spine using oscillation, decompression and traction techniques. Increase the range
of motion within the spine using articulation techniques, muscle energy techniques, manipulations and stretching techniques. Strengthen and protect
the lower back and the neck. You'll be given a tailored exercise program that will help to prevent further issues within the spine itself.
Tips for dealing with pain in the neck or lower back This is essential – it prevents further damage and allows you to start healing. and try to keep the head and shoulders back. This can help relieve pain until you're able to see a professional. from sitting at a desk, lifting heavy objects or carrying out repetitive movements.
Case study:
solving back pain following a road traffic accident
See how we found a solution for our patient, who'd been suffering years of back pain.
Our patient had been suffering with back pain after being involved in a road traffic accident many years before. She came to the clinic looking for help – she was a little nervous, as she'd previously had serious surgery, and treatment for breast cancer.
We carried out a range of gentle treatments and gave our patient some exercises to do at home. She felt a lot better after just a few appointments, and we helped put her mind at ease. Now, with the occasional maintenance treatment, she no longer suffers with back pain or headaches
What did our patient think?
After years of back ache, I finally decided to do something about it and to give OsteoWellbeing a go. I am so glad I did! With a complex medical history having had breast cancer and subsequent surgery, lymph node removal, a C-section and a hysterectomy all in the past seven years, it was clear straight away that Süheyla has very good medical knowledge. She quickly identified my problem areas and the reasons behind the pain I had been having, whilst also being very careful to take into account my medical history. After just a few appointments Süheyla had worked her magic and my back felt so much better. Süheyla is so friendly and really makes the appointments enjoyable whilst fixing my back at the same time. I would never go anywhere else and trust wholeheartedly that she is doing the very best job on my body. I am very, very grateful for what she has done for me as I feel like a new woman! I would recommend Süheyla a thousand times over…. pay her a visit! You won't regret it! Thank you Süheyla!
We're here to aid your wellbeing.
Complementary therapies
Treat yourself! Enjoy some me time with OsteoWellbeing.
Contact OsteoWellbeing and book an appointment with a qualified osteopath.
We have effective treatment options for your neck or lower back pain
Call 020 3759 6474 or email info@osteowellbeing.co.uk.