Osteopathy to treat headaches
Osteopathy can help to reduce the severity and frequency of headaches. Osteopathic techniques work to correct the posture of the neck and release tension in muscles surrounding the neck and jaw, which may be causing headaches. Your osteopath can also give you advice on exercises you can do, or lifestyle changes you can make at home, to decrease or stop your headaches.
Osteopathy can also help with sinus drainage. This can decrease headache pain caused by congested sinuses.
Want to talk to us about your headaches and finding an effective solution? We're here to help. Call 020 3759 6474 or email info@osteowellbeing.co.uk to book an initial consultation with an experienced osteopath.
What symptoms might you be experiencing?
Headaches can be accompanied by other symptoms, including:
Pain around the head, neck and jaw
Neck stiffness
Pain around the face – especially the eyes
Visual disturbances
Don't suffer in silence. We can help you find ways to alleviate the pain of headaches, coming up with long-term solutions.
What may be causing headaches?
A loss of the C-shaped curve that should be in your neck
Tightness of muscles in the neck caused by stress, whiplash or other impact injuries
The head sitting too far forward on the shoulders
Lack of water, lack of sleep, increased levels of stress, poor eyesight
Sleeping on a pillow that's the wrong height
Poor desk posture
Book your initial consultation
How can osteopathy help you with headaches?
We begin by working to find the cause of your headaches. We can then carry out effective treatments and work to provide long-term solutions.
Osteopathy can: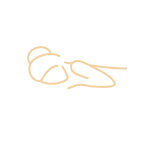 Ensure your neck
is in the correct posture and your head is sitting back on your shoulders. This will reduce pressure on the neck, shoulders and jaw muscles. We can use a mixture of techniques and tools, such as stretching, manipulations, muscle energy techniques, and posture correction wedges Provide a long-term solution.
Your osteopath can give you exercises to do at home between sessions, ensuring you are doing as much as you can to reduce headaches as quickly as possible. Decompress the neck
and release any tension within the skull itself, which can also help to reduce headaches.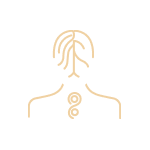 Help with sinus headaches.
Many people get recurring sinus headaches because their head is sitting too far forward, cutting off the drainage supply so the infection can't fully leave the sinuses. Your osteopath can help by draining the sinuses and then ensuring the head and neck are in the correct posture, giving your body the best chance of removing the infection fully.
Tips for dealing with headaches and sleep for six to eight hours each night. is set up at your eye level so you're not constantly looking down at the screen. Peppermint oil is known for its decongestive properties, and eucalyptus oil has anti-inflammatory properties. ensuring your shoulders and back are down and your head is against the wall too. This will help take pressure off your neck muscles.
It's very important you visit a professional. Headaches can have many causes, so you need the correct diagnosis first. If you attempt to treat them yourself or you simply take painkillers, you could be masking a more serious health complaint.
Case study:
treating lifelong headaches
Find out how we helped our patient solve headaches she'd been experiencing for her whole life.
Our patient was in her late forties when she visited OsteoWellbeing. She had suffered with headaches her whole life and actually came to the clinic for shoulder pain. She would normally swim daily to keep her headaches under control, but because her shoulder was hurting, she could not do this and so her headaches were getting worse.
We carried out some treatment to release muscle tension in the neck and shoulders, but also to correct her neck posture. The patient also used our peppermint and eucalyptus candle, and exercised at home to help improve her posture. Not only is she now back to swimming, with her shoulder feeling great, she no longer suffers with her headaches!
What did our patient think?
Have had a couple of treatments for shoulder and neck problem. Already feeling an improvement. But the bigger bonus is NO headaches!!
Thank you Süheyla so much.
We're here to aid your wellbeing.
Complementary therapies
Treat yourself! Enjoy some me time with OsteoWellbeing.